Last reviewed by Dr. Raj MD on January 12th, 2022.
A microdermabrasion is a procedure that gets rid of the superficial layer of dead skin cells. Unlike other invasive procedures, microdermabrasion is non-invasive and something that can be done right in the comfort of home. Thanks to microdermabrasion home kit. (1, 2)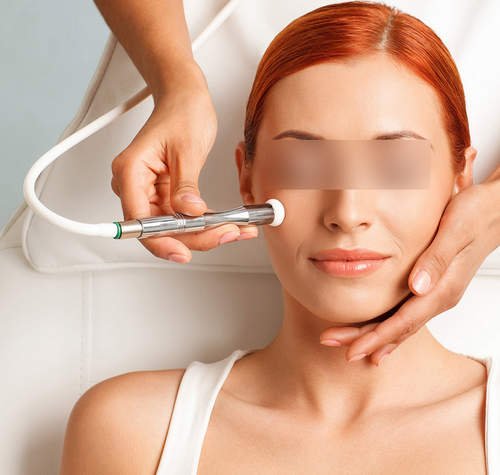 Image 1: The outer layer of the skin is scratched using a machine with crystals to roughen out the skin and the sucking motion of the machine sucks loose skin cells.
Picture Source: absolutemedispa.ca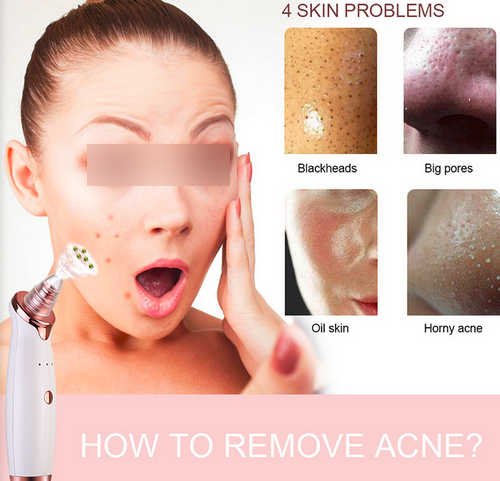 Picture 2: A microdermabrasion home kit is available so that you can perform the procedure right in the comfort of your home.
Photo Source: ae01.alicdn.com
Concept of microdermabrasion and how it works
Microdermabrasion uses a tiny crystal to remove the superficial layer of the skin. Basically, what it does is it gets rid of the dead topmost layer of the skin by scratching it. As you intentionally remove the topmost layer of the skin, the body will interpret it as an injury. So, what it does is it replaces the old skin cell with a new and healthy one.
Using the microdermabrasion machine, the topmost layer of the skin is buffed and polished by the machine's diamond tip. As it buffed the skin, it also vacuums the loose skin cells. Some machines have tiny crystals, which will remove the topmost layer of the skin. However, modern machines use the diamond tip as it is gentler and more effective. It is more expensive but it does better work.
The procedure is non-invasive to the point that you can perform it in your home. Before only skin care clinics offered microdermabrasion and they offer it as a part of the facial treatment. A microdermabrasion is performed after the facial procedure.
With the availability of microdermabrasion machine, people don't necessarily need to visit a skin care clinic as they can do microdermabrasion procedure in their home. The entire procedure only takes 20 to 30 minutes. You can have it performed on your face and other parts of the body such as the neck, back, chest, feet, and hands. (1, 2, 3, 4, 5)
Are home microdermabrasion kits effective?
There are plenty of home microdermabrasion kits to choose from. With the multitude of choices, you will surely have a hard time choosing which one is the best. It is important to purchase a high-quality microdermabrasion kit as the effectiveness primarily depends on the quality of the machine/kit.
Choose a microdermabrasion machine or kit manufactured by highly reputable companies. They are a bit expensive but are surely worth your money. (3, 4, 5)
Photo 3: A before and after photo of a woman who underwent microdermabrasion.
Image Source: www.currentbody.com
Image 4: A significant improvement on the skin is seen after a few sessions of microdermabrasion.
Picture Source: www.drjeremyhunt.com.au
Is microdermabrasion good for you?
Microdermabrasion is a very good procedure considering that it is a non-invasive procedure. Unlike facial and other skin procedures, microdermabrasion is painless although some people experience a tingling sensation.
What makes microdermabrasion a very good procedure is that it does not cause discomfort and severe redness of the skin. You can go on with your day to day activities after the procedure. Some people notice a slight redness of the skin after the procedure but nothing to be alarmed of.
After a few hours, the slight redness of the skin will disappear. If you want to get the best result of microdermabrasion, you need about five to twelve sessions with one to two weeks interval. (5, 6, 7)
Is it a safe procedure?
Microdermabrasion is 100% safe. In fact, it is safer than chemical peels and laser procedure. Not only it is safe but it is more economical. Chemical peels and laser treatments are expensive and require professional help to be done the right way. Microdermabrasion is safe, cost-effective, and practical. (6, 7, 8)
What does microdermabrasion do for you?
Microdermabrasion works wonder in your skin. However, you will need at least four to five sessions before you will see a significant improvement on your skin. The benefits of microdermabrasion are as follows:
It improves the elasticity of the skin.
It enhances the texture and clarity of the skin.
It evens outs skin pigmentation.
It gets rid of fine lines, wrinkles, and clogged pores.
It is perfect for people with acne scars as it stimulates the flow of blood and increases the nutrition delivered to the skin cells. More blood supply means better texture and elasticity.
With regular microdermabrasion procedure, acne scars will be reduced to a greater extent.
It significantly reduces large pores.
It gets rid of age spots and stretch marks.
It gives the skin a healthy and radiant glow. (5, 7, 8, 9)
Are there any drawbacks and side effects?
Although microdermabrasion is 100% safe, there are some skin conditions that might interfere with performing microdermabrasion as it could lead to further breakout and skin irritation. These skin conditions are:
Eczema
Rosacea
Dermatitis
Herpes
Active sunburn
Psoriasis
Lupus
Widespread acne (4, 9, 10)
Why choose microdermabrasion over other skin procedures?
There are many skin procedures out there but what sets microdermabrasion apart from the rest?
It is 100% safe.
It is a non-invasive skin procedure.
It is painless.
It is more affordable than surgical skin procedures.
It has no side effects.
It can be done right in the comfort of home.
It works on all skin type.
It does not require anesthetic use. (1, 4, 8)
Microdermabrasion has changed the way dermatological procedures are performed. With microdermabrasion, you can finally say goodbye to painful skin procedures like chemical peel, facial, and laser treatment. It is non-invasive, safe, effective, and cost-effective. It improves the appearance of the skin without breaking a bank.
If you want to save more money from microdermabrasion procedure, then you might want to consider buying your own microdermabrasion machine. It is a bit expensive but you will surely enjoy the benefits. If you look at the long-term benefits, you will realize that it is a worthwhile investment.
You just learn how to use the machine and follow the precautionary measures for you to enjoy the benefits of microdermabrasion. (2, 6, 9, 10)
References:
https://www.huffingtonpost.com/entry/what-is-microdermabrasion_us_55b8d082e4b0a13f9d1ad6ec
https://www.plasticsurgery.org/cosmetic-procedures/microdermabrasion
https://www.webmd.com/beauty/cosmetic-procedures-dermabrasion
https://www.nhs.uk/conditions/cosmetic-treatments/microdermabrasion/
https://www.healthline.com/health/microdermabrasion
https://australianskinclinics.com.au/microdermabrasion/
https://health.howstuffworks.com/skin-care/beauty/skin-treatments/microdermabrasion.htm
https://www.docshop.com/education/dermatology/facial/microdermabrasion
https://www.aad.org/public/diseases/cosmetic-treatments/microdermabrasion
https://www.medicinenet.com/microdermabrasion/article.htm
Leave a Reply